Photos 1940s
All ROWS ARE NUMBERED FRONT TO BACK, LEFT TO RIGHT, UNLESS OTHERWISE STATED.
Somehow this photo described below has dropped off my computer if anyone can supply me with it please do.
July 1949 Back Row --Numbered L to R 1--7. 1Teacher Mr Waite, 3 Eric Newman. 6 Brian Locket. 7 John Harrison. Front Row 3 F Charlton. 4 Ronnie Malone. Very front- Ken Sinton. Far right-Don Brown. The other names suppled by Joyce Malone, are as follows=Norman Jackson, D.W. Hunter,T.Charlton, Alan Taylor, John Harrison, Eric Newman, Gordon White, and Roy McKenown.
Thanks to Ronnie Malone and Joyce Malone for the names as above .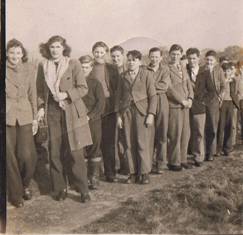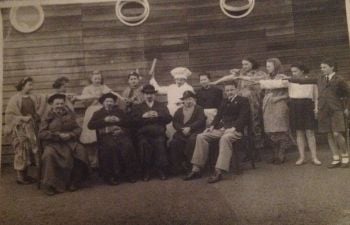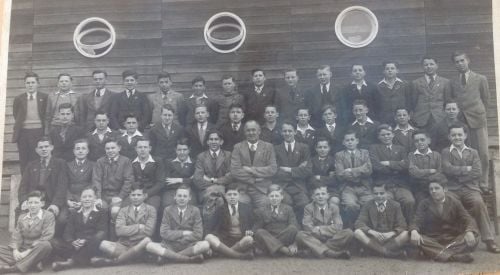 Supplied by Bryan Cole His father is 3rd LtR FR & Tyne Dorm 4TH LtoR 3rd row. Raymond Hindhaugh 4th row 8th LtR
His sister Lilian also attened Brownrigg
From Steven Mavin--------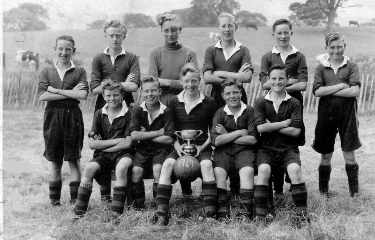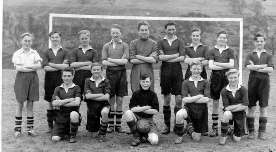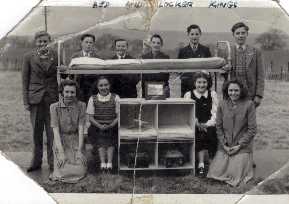 Below Jean Law. 4th from left . Photo supplied by Peter Chrisp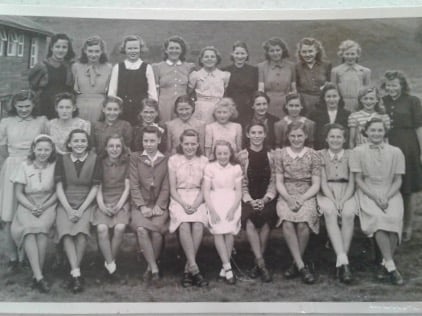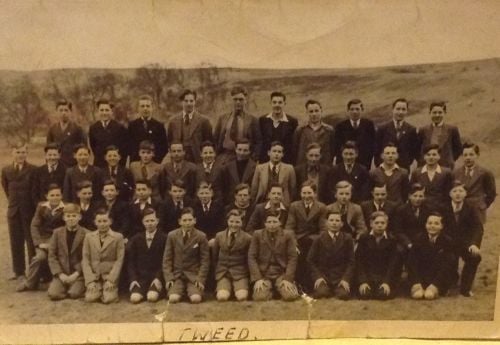 Tweed 1949/ 2nd row/R to L/ 1.Robert Howes, 2.Colin Snowball
Photo from janette Nugent her mum benda Hankin, is 3rd row down 3rd from right